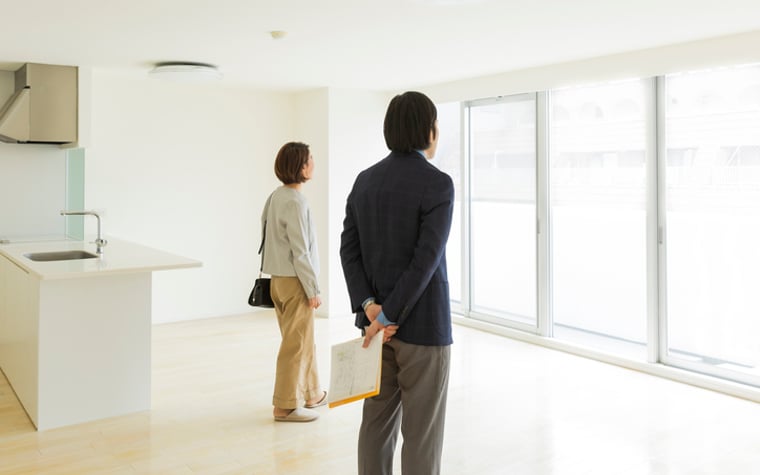 Will listing during the offseason actually help you get a faster sale?
---
Key points
Winter is not usually known as a great time to sell a house.
Dave Ramsey suggests that selling in the winter isn't always a bad thing, because you could possibly sell your house faster in the colder season.
Fewer homes are listed in the winter, meaning you'll have less competition when attracting buyers.
---
If you're thinking about the best time to sell your house, the winter months probably aren't on your radar. Most people sell their homes during the spring or summer. That's because home buyers tend to look out for properties in good weather, and parents often want to move on before the start of a new school year.
But finance expert Dave Ramsey suggests there could be one benefit to selling during the winter months when it's not prime home-buying time. He indicates it may even be possible to sell your property faster in the winter than at other times of the year.
Here's why Dave Ramsey thinks you could sell your house faster in the winter
According to Ramsey, a smaller number of homes are for sale during the winter months compared to the spring and summer.
"Come spring, other sellers will flood the market and your home will be just another fish in a big big pond. But in winter, you've got a limited number of sellers on the market," Ramsey said, pointing to data from 2021 that showed a total of 230,000 homes came off the market between November and December.
RELATED: Best Mortgage Lenders
Ramsey explained that if the same drop off occurred this year as last year, home sellers who put their properties on the market in the winter could have as many as 21% fewer competing properties. This reduced supply could potentially drive up demand among home-purchasers for the properties on the market at that time. "Buyers have fewer homes to choose from, which means you could sell your house faster," the Ramsey Solutions blogreads.
More: Check out our picks for the best mortgage lenders
Is Ramsey right?
While the theory that fewer homes on the market could lead to a faster sale seems like it might make sense, the data on that doesn't really pan out.
Data from the Federal Reserve Bank of St. Louis shows that the number of days a home is on the market tends to go up in December and January before falling dramatically during the summer. For example, in December 2021, homes were on the market for a median of 57 days in December and they were on the market for a median of 62 days in January 2022. By contrast, in June 2021, homes were on the market for a median of 36 days.
To be fair, many factors affect demand and impact how long homes sit on the market. Mortgage loan rates, for example, have a big impact. But, as a general rule, faster sales are going to happen in the summer. While you have a larger pool of homes, you also have more buyers out looking so there's significantly increased demand.
Ultimately, you'll need to decide when to sell your home based on many factors including your finances and life goals. But if you want to have the best chance of selling quickly at a fair price, summer is going to be a better bet based on past data. If you're lucky enough to have the flexibility of choosing when to list your property, aiming for a summer listing just makes good sense.